6 tags
Jonathan Groff Has Signed to Play Taylor Kitsch's...
Glee actor Jonathan Groff has signed on for a dramatic role in Ryan Murphy's upcoming HBO film The Normal Heart. The film is based on a largely autobiographical play by Larry Kramer chronicling the rise of the HIV-AIDS crisis in New York City in the early 1980s. Groff will play Craig, an early victim of the disease and the first lover of Bruce Niles (Friday Night Light's alum Taylor Kitsch), an...
3 tags
3 tags
3 tags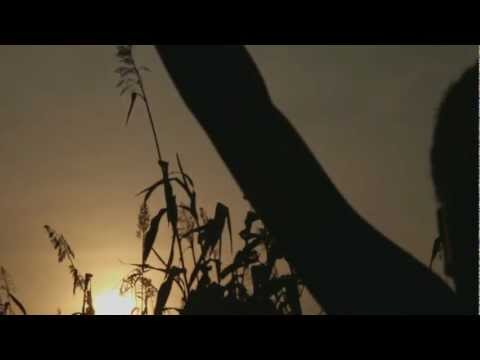 2 tags
4 tags
Taylor Kitsch to Join Star-Studded Cast of "The...
Deadline reports that Taylor Kitsch is joining the star-studded cast for Ryan Murphy's HBO adaptation of Larry Kramer's Tony-winning play The Normal Heart. The cast includes Julia Roberts, Mark Ruffalo, Matt Bomer, Jim Parsons, and now Kitsch. The story focuses on the onset of the AIDS crisis in 1980s New York City. Kitch will play a closeted investment banker who eventually becomes an...
4 tags
16 tags
John Carter and the Gods of Hollywood Available as... →
Tangentially Taylor-related, but there hasn't been much news to post about him lately and I'm sure he's enjoying some much-needed time off this year. John Carter and the Gods of Hollywood is the very well-reviewed book by Michael Sellers, the maintainer of the Back to Barsoom campaign on Facebook and the John Carter Files website, giving a behind-the-scenes researched insight...
Anonymous asked: Is Taylor gay?
2 tags
3 tags
6 tags
4 tags
Reader Submission: New Taylor Kitsch Interview on...
Taylor is currently filming "The Grand Seduction" in Newfoundland and was interviewed by the local News Station. http://www.cbc.ca/player/News/Canada/NL/Featured/ID/2271473233/ Another part of the interview with CBC news in Newfoundland filming the Grand Seduction. http://www.cbc.ca/player/News/Canada/NL/Featured/ID/2271392847/
3 tags
7 tags
4 tags
4 tags
3 tags
4 tags
4 tags
Taylor Kitsch to star in English-language remake...
According to The Hollywood Reporter, Taylor is set to star in an English-language remake of the French-Canadian hit comedy. Taylor will star as Dr. Chris Lewis, a citified plastic surgeon who gets stuck in a small town in desperate need of revitalization. The townfolk decide that if he decides to stay and set up a practice in their town ,that will convince the bank to grant them a loan to open a...
1 tag
5 tags
8 tags
4 tags
4 tags
3 tags
4 tags
4 tags
6 tags
Watch
Taylor Kitsch and Oliver Stone interviewed on Good Morning America, June 28, 2012, promoting the upcoming film Savages. You can also see the complete episode of The View in which Taylor was featured on the official site here. It'll be up for about a week, and then hopefully it'll be put up on YouTube by someone who has a clue how to do that, i.e., not me! Taylor's part starts...
9 tags
Anonymous asked: Hi! First of all: I love your website! :) It's such a great source of TK info, especially since he's such a private person and there's still a lot of info about him that isn't public yet. My question is: I saw the footage of Taylor at the afterparty of the Savages premiere, where he was with his brothers, and I was wondering how you found out they are in fact his brothers and...
Anonymous asked: haha in that stalker vid i think he's telling his brother that someone is a fucking asshole... oh kitsch!
6 tags
4 tags
Anonymous asked: Do you know if Taylor Kitsch has a twitter account?
5 tags
Taylor Kitsch Interviewed on CBC's Radio Q →
Taylor was interviewed by Jian Gomeshi this morning on CBC Radio's show Q promotingSavages. You'll be able to listen to the podcast within the day as soon as they have it up by clicking the "Listen to the Latest Audio" button on the left under the giant Q.
Anonymous asked: do you know if Taylor has a gf? How about his ex? Did he date malin akerman?
7 tags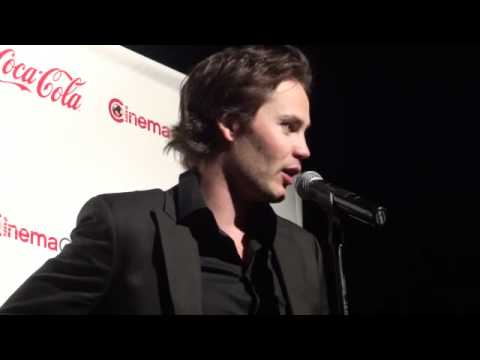 Anonymous asked: I just got news that Taylor is going to China for a movie called tha Way of RATS?!Is that true?
5 tags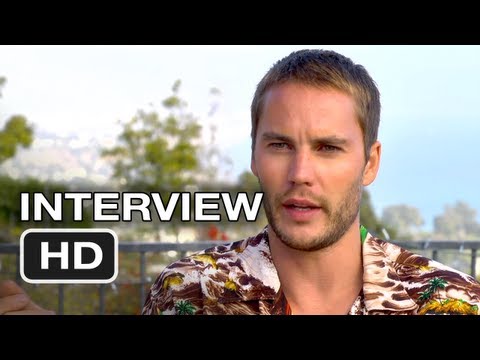 Anonymous asked: Hi how are you. Do you know if the cast of Savages is going to Mexico to promote the movie?
12 tags
Two "Savages" Behind-the-scenes videos
With Oliver Stone, Taylor Kitsch, Blake Lively, Aaron Johnson, Salma Hayek, John Travolta, Benicio Del Toro and Demián Bichir.
3 tags
Nominate Taylor Kitsch for VH1's "Do Something"... →
Taylor is nominated for VH1's "Do Something" Awards celebrating celebrities who get involved with charitable causes. Taylor's nominated for his work with the African Children's Choir. Voting is a little complicated, but here's how you do it: Click the "MOVIE STAR: MALE" icon in the menu across the top. Click the right-pointing arrow next to the...
9 tags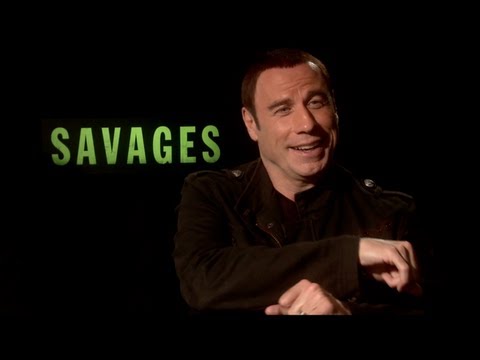 7 tags
30 tags
3 tags